Stichting Creating Rights is a non-profit organisation seeking to foster a reflection on Human Rights, International Justice, and Humanitarian issues through artistic and cultural productions. To do so, Creating Rights offers a platform with information on projects and professionals working on these issues, and provides support to such projects.
Vision
Creating Rights was founded with the idea that art as a medium provides the subtlety and the perspective to analyze and discuss issues pertaining to human rights, international law, and justice. The interdisciplinarity of Creating Rights' work allows for such issues to be exposed and explored outside of the traditional and professionalized frameworks they are developed in, thereby opening up a dialogue beyond national and thematic borders.
Mission
The mission of Creating Rights is to foster a reflection on these subjects and thereby to deepen actions in these domains by giving visibility to artists and human rights practitioners.
Strategy
For this purpose, Creating Rights supports projects led by artists, human rights activists, academics and law practitioners exploring human rights and transitional justice issues through art. It does so by giving them visibility or by providing assistance such as knowledge and expertise in the fields of human rights, international humanitarian law, international criminal justice, or transitional justice in general.
Fiana Gantheret, Director
Specialized in International Human Rights Law and International Criminal Law, Fiana worked for ten years in international and national criminal jurisdictions. She was looking for the way to combine this professional expertise with her earlier studies in Philosophy and personal interest in art. Creating Rights is therefore the way for her to participate to the fields of human rights and international law by providing a creative way to look at them.
Fiana has a profound curiosity about people and envisioned Creating Rights to be a platform connecting individuals as well as supporting specific projects in a way that respects their visions.
---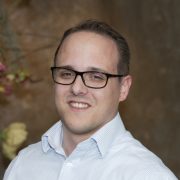 Alex Eenink, Treasurer
Alex is s a self-employed financial who is putting his expertise to use for the development of Creating Rights. After his employment for different tax consultancy and accountancy firm, he started his own business in which he proactively assists entrepreneurs in growing and developing their activities. By being a sparring partner for these business owners, he assists them in making strategic decisions based on the financial data. Alex also fulfills interim (management) roles in several organizations.
---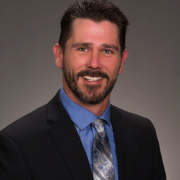 Scott Guthrie, Secretary and Project Manager
Scott is a professional project manager with over twenty years experience working in the arts and entertainment sector, and has been involved with over 200 productions, installations, events, and presentations. Having recently relocated to The Hague, he is happy to apply his skills to help fulfill the vision and mission of Creating Rights. His experiences have shown him that art speaks to us by piercing through the labels of nationality, race, and religion and reaches us at our core where we are all human beings. He is a true believer in the collaborative power of art to engage, educate, and entertain people in the human condition.
---
Patricia Moerland, Strategy Adviser
Patricia is an entrepreneur helping professionals, organizations or SME's reach the next business level on sustainable projects, innovative tools, methods and strategies. She guides and coaches women-led businesses and likes helping NGOs acquire an entrepreneurial mindset; that's why she chose to invest time and expertise into Creating Rights.
---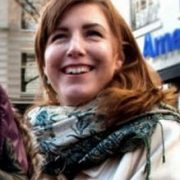 Catina Tanner, Communication Strategy Adviser
Catina worked for 14 years at the International Criminal Tribunal for the former Yugoslavia in the Communications Department where she became involved in helping artists and writers from all over the world with their projects involving international criminal justice. She enjoys being part of the creative process and always amazed at the outcome of how human rights can be intertwined into art.
---
Lucie Prazak, Human Resources Adviser
Lucie possesses a sound experience from private sector and as an international civil servant. She began Human Resources career in the UK, in recruitment within micro electronics sector in Europe, then she moved to HR at Oshkosh Corporation (Fortune 500 company) specialised in manufacturing of heavy machinery. In Netherlands she has worked for OPCW, the international organisation specialised in the elimination  of chemical weapons. She is passionate about art and human resources, which is how she arrived at Creating Rights. In spare time she runs races to raise money for Antony van Leeuwenhoek hospital in Amsterdam.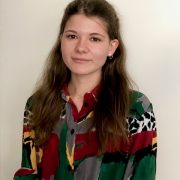 Zoe Winck, Social Media Communication
Zoe is a politics graduate with a will to put her energy to good use. Always ready to learn and explore new horizons, she has a practical and pragmatic approach, as well as a sensibility to art and a curiosity for human interaction and expression. Being part of Creating Rights is for her a way to contribute to the communication of the many nuances that peace-building and transitional justice may entail. To build awareness, connect people through audio visual mediums, create links of direct empathy or points of reflexion, she is passionate about how these pathways can be explored through the use of social media.
---
Audrey Weiss, Researcher and Blog contributor
Audrey is a former student in international law and human rights. She seeks to apply and improve her expertise related to her fields of interest, namely international criminal law, human rights, environment and art. The possibility of combining these topics and exploring a different way to look at them particularly motivates her in her contribution to Creating Rights.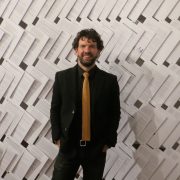 Jason File, Art Adviser
Jason is an artist, university lecturer in fine art, and war crimes prosecutor. Among other things, his multimedia art practice investigates the use of law as an artistic medium, and overlaps with the fields of history, politics, human rights and armed conflict. Recent exhibitions, artist talks and performances include: Stedelijk Museum Amsterdam; Stroom Den Haag; International Print Biennale; SPACE (London); Cøpperfield (London); The Ryder (London); Drawing Room (London); Paul Mellon Centre for British Art; and Grand Rapids Art Museum. He looks forward to assisting Creating Rights in expanding its network and partnering with likeminded art world institutions.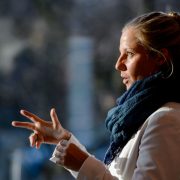 Nicola Popović, Gender Specialist and Blog contributor
Nicola is a Gender Specialist with over 10 years of experience in multi-lateral organizations and civil society with a focus on gender aspects in peace and security. Programme development and management experience include national implementation of UNSCR 1325, gender and security sector reform, peace support operations, peacebuilding, sexual and gender-based violence, civil society engagement, community development and governance in countries such as Bosnia and Herzegovina, the Dominican Republic, Haiti, Liberia, Palestine and Zimbabwe. She is excited to support Creating Rights with blog posts and background information on gender and peacebuilding issues.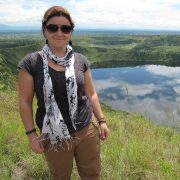 Dr. Andrea Breslin, Blog contributor
Andrea is a consultant in human rights, protection and conflict, who studied theatre, film and literature in Trinity College Dublin and went on to complete an LLM and PhD in human rights and armed conflict at the Irish Centre for Human Rights. She has worked in The Hague, Palestine, Liberia, Sierra Leone, Turkey and South Sudan.
---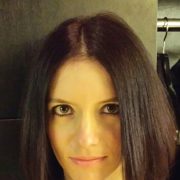 Nolwenn Guibert, Blog contributor
Nolwenn is an international criminal lawyer with established experience in international courts. She contributes to Creating Rights in her personal capacity. She is excited by the unique vision of Creating Rights and the opportunity to combine her professional expertise with her life-long interest for the arts. Nolwenn is particularly keen to contribute to discussions on the interactions of ballet and human rights.
---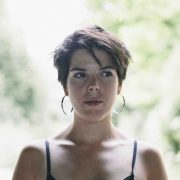 Manon Beury, Researcher 
Manon is a young consultant specialised in human rights. Her fields of interest cover the broad spectrum of gender studies, LGBTQ issues, migration policies, transitional justice as well as environmental law. She is deeply involved in civil society organisations and started her professional career within international organisations such as the European External Action Service and the International Criminal Tribunal for the former Yugoslavia. Passionate about arts and culture in all its forms, she constantly seeks to discover new artists and cultural events. She is thrilled to participate in expanding Creating Rights' networks and to contribute to a global reflexion on the intersections of arts and international justice.
---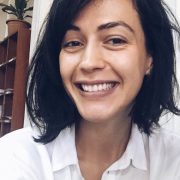 Njomza Miftari, Researcher and Blog contributor
Njomza's educational background is in Justice Studies and Public Policy and International Relations. She obtained her first degree from Loyalist College in Canada and second at Rochester Institute of Technology in Kosovo. She has been working in development and Rule of Law for the past several years and is now focusing on Human Rights, particularly Gender Equality and Social Inclusion in Guyana, South America. She also paints herself on her free time.
---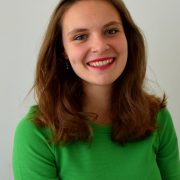 Juliette Remond-Tiedrez, Researcher and Blog contributor
Juliette is a master student of Leiden University in Public International Law. For her thesis, she is focusing on international criminal law and Darfur, Sudan. She joined Creating Rights in November 2017 to add practical experience to her theoretical training in Human Rights.
---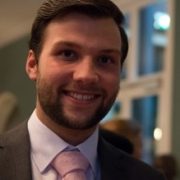 Damian Verschuren, Marketing Consultant and IT-Specialist
Damian is a young marketeer, and currently studying Business Administration at the Rotterdam School of Management. His endeavor to scrutinize human behavior and combined capacity to communicate the right message, makes him the perfect match to foster visibility of Creating Rights' efforts to deepen actions in human rights, international law, and justice.
---